The Peak Design Every Day Sling is a compact, minimalistic and easy to use camera bag, ideal for outdoor adventures. The three liter version is the smallest size and perfect a smaller camera body/lens, a spare lens and some accessories.
Background
When I´m out paddling, skiing or hiking the camera always come along. Documenting what I see and experience is an important part of the adventure. Having the camera in a reliable bag while at the same time having easy and fast to access to the camera is a challenge.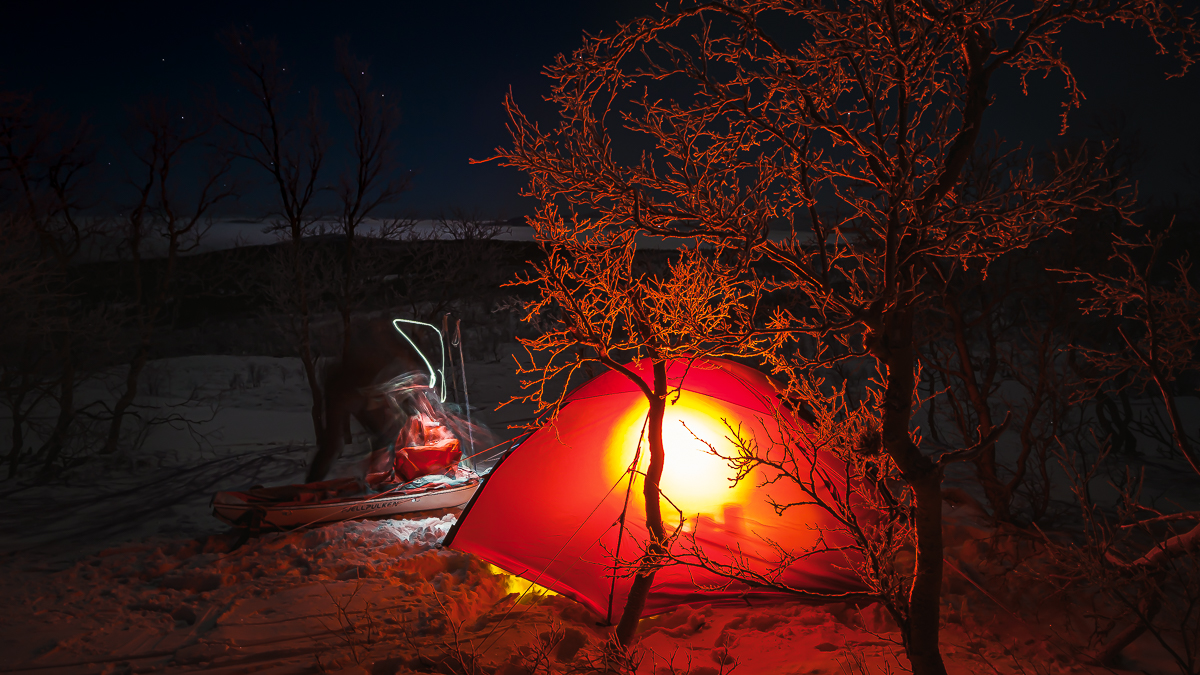 Over the years I've used a number of different bags, ranging from really simple pocket camera bags to waterproof Ortlieb bags and big camera backpacks. Since six months I'm using the Peak Design Everyday Sling 3L.
The Peak Design Everyday Sling meets the requirements I had when I started looking for a new camera bag:
It should keep my camera, lenses and spare batteries safe in varying conditions during, paddling, skiing, sailing and hiking.
It should have a minimalist and compact design without bells and whistles. Less is more.
The bag should provide easy access to the camera equipment.
It should be able to carry a camera/lens plus a spare lens and some batteries.
Peak Design Everyday Sling features
The Everyday Sling is available in three sizes depending on need, I got the smallest one, the three liter. It has:
Two large and four small internal stretchy pockets
One FlexFold divider
Two external carry straps at the bottom of the sling
The 3L sling has room for e.g. a mirrorless camera body/lens plus a extra prime lens. In my bag I carry:
Fujifilm X-E4
Fujifilm 18-55mm/f2.8-4 kit lens
Fujifilm 10-24mm/f4 lens
Two spare batteries
This camera setup fits easily in the three liter sling.
There is a handle on the top for situation when you want to have the sling in your hand. The shoulder strap is adjustable and you can also adjust the strap so you can have the sling as a hip bag.
There are straps at the bottom of the 3L sling so you can attach a tripod, but I carry the tripod in hand to have faster and easier access to it.
Specs
Some specs for the sling:
It's made out of400D double polycoated DWR-impregnated nylon canvas shell.
It's made out of 100% recycled post-consumer material
It has a high visibility grey nylon interior.
The hardware is anodized aluminum and glass-reinforced nylon
It has durable UltraZips
It's available in leather accents (Ash, Midnight) or Hypalon (Black)
It weighs approximatelly 0,5 kg and has a 3L capacity
Pros and cons with the Peak Design Everyday Sling
Pros
Minimalistic design
Light and compact
Adjustable interior and shoulder strap
Easy and nice to carry
Reliable
Easy access to the camera gear
Perfect size and volume
Not to expansive
Good looking
Discrete, it doesn't scream photographer
Cons
To be honest I can't really come up with any cons.
Setup and tips from Peak Design
This video from Peak Design will give you some inspiration how to use and setup the Everyday Sling.
Rating
I give the PeakDesign Everyday Sling 3L a five out out five rating. I'm really happy with it!
Links